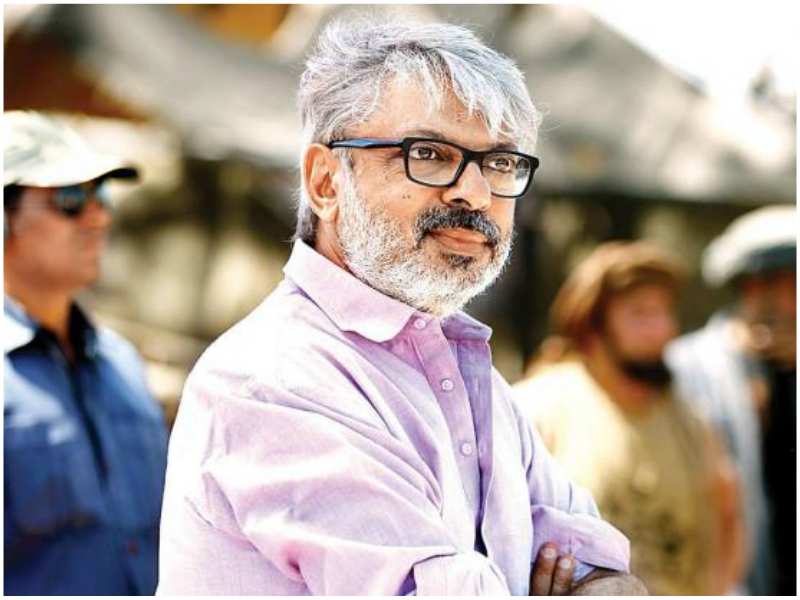 By Anuradha Punyani
Sanjay Leela Bhansali stands out in Bollywood because of his ability to build visible grandeur and nail it in his films.
The National Award-winning filmmaker has distinguished himself as someone whose fearsome duties – often larger-than-life — take people to an entirely different universe.
His films and storytelling approach are supported not just by language and people, but also by large settings and the use of color in each of his films to propel the stories forward. We look back at some of his most well-known works throughout the years, including his upcoming Gangubai Kathiawadi with Alia Bhatt.
Hum Dil De Chuke Sanam
Aishwarya Rai Bachchan plays Nandini, a young lady divided between the love of her life, Sameer, played by Salman Khan, and the man she is married to, Vanraj, in this cinematic treasure (Ajay Devgn). The young and carefree love is depicted by vivid colors in the first part of the film, which then turns in to melancholy monotones in the second half, expressing the protagonists' moods, something that only Bhansali may have considered.
The cast has done an amazing job too. You can't tell if he (Salman) is crying or laughing, but if he annoys you a little too much during the second half, turn to Ash for comfort. Ajay Devgan excels at what he does best. The silent, romantic hero. Well, he's quite good at it, so we're not complaining.
Devdas
The film, which was based on a novel by Sarat Chandra Chattopadhyay and was also India's official entry to the Oscars that year, was hailed as one of the best movies made in Indian cinema. For his two major heroines, played by Aishwarya Rai Bachchan as Paro and Madhuri Dixit Nene as the courtesan Chandramukhi, the filmmaker chose rich, bridal tones of reds, greens, blues, and golds throughout the picture. However, Shah Rukh Khan was presented in muted colors, suggesting his gradual self-destruction. The discussions and dialogues are another standout element of this classic. Such kind of accurate and heartfelt dialogues are hard to come by in today's Bollywood flicks.
If you truly want to understand what a tragedy is, Devdas is the perfect illustration!! Simply go for it!!
Black
Bhansali brilliantly demonstrated Rani Mukerji's remarkable performance as a deaf-and-blind girl, as well as her relationship with her instructor Debraj Sahai, played by Amitabh Bachchan with utmost ease. Throughout the film, the filmmaker abandoned his fondness for bright colors in favor of a color scheme of blacks, greys, blues, and whites, in order to convey everything that has to be said about the world of his central heroine and her world. In other scenarios, the use of light and shadow also represents the teacher's attempt to introduce his student to the realm of knowledge. This show is recommended for everyone who likes strange and enigmatic characters, incredible story twists, and fantasy, crime, or mystery shows.
Saawariya
If you're Raj Kapoor's No. 1 fan, you may be assured that the great showman has just turned off all the lights in the heavens out of displeasure. Sanjay Leela Bhansali, after all, wastes so much electricity, manpower, and money that R K Saab could have made at least five masterpieces with the same budget. 😀
Sad to say, Saawariya is worthy of being taken to the frozen vistas of Siberia, where No Smoking was recently shot. Surprisingly, Saawariya is just as illogical and pointless as that serious study on cigarettes, nicotine, existence, and so on. After Black, you probably had high hopes for this Blue-and-Lizard-tinted film. As Bhansali began with Rani Mukherji chatting to the camera in Hinglish about youngster R K, you remained motionless, hand clenched to your heart (Ranbir Kapoor). Although it seems like a good movie with excellent music scores, the movie still looks like it was meant to be the launch pad for the actors and had no actual sense to it.
Goliyon Ki Raasleela Ram-Leela
What can a filmmaker do with William Shakespeare's classic love romance Romeo and Juliet that hasn't been done before? If you're Sanjay Leela Bhansali, who is technically sound and astute, you simply become impudent, place the narrative in Gujarat, sign Bollywood's current finest actress Deepika Padukone (Leela), pair her with 'I've-got-fire-in-my-loins' actor Ranveer Singh (Ram), and let them free on each other.
So there's Leela, a Sanada clan girl who has a crush on her enemy Ram, a Rajadi. Their clans have been at odds for 500 years, and the exaggeratedly trigger-happy bunch make it plain that no matter how Ram or Leela feel, the rest of the clan believes in rebellion. Ishaqzaade, a film with a similar plot, was less extravagance but more authentic; the tragedy in the relationships in this film was missing, and the final shot, in which Ram and Leela plunge into the ocean in slow motion on their backs, was manufactured.
The 'roar' of Ranveer Singh is identical to that of Ajay Devgn in Singham. Is SLB paying homage to Rohit Shetty? You might think so.
Bajirao Mastani
All that can be said about the film is that it is lavish. For this vintage love triangle saga starring Ranveer Singh, Priyanka Chopra Jonas, and Deepika Padukone, the filmmaker went all out and huge, be it with the color palette or the units. The Aaina Mahal in the film was said to be created with over 20,000 elaborately carved mirrors handpicked from Jaipur and 13 chandeliers, all of which contributed to the film's regal tone.
Deepika Padukone is fantastic in the role of Mastani, portraying her with complete honesty and understanding. As Kashibai, Priyanka Chopra is impressive. Tanvi Azmi is fantastic as Radhabai, Bajirao's widowed mother. It's a joy to see the veteran cast in a part that allows her to showcase her talent!
Padmaavat
Sanjay Leela Bhansali depicted the country's rich history and took it a step further with this magnum opus. The film radiated luxury, from the ornate units to the clothes. While the sequences with Raja Ratan Singh and Padmavati have happy and vibrant hues of saffron, pink, and whites to represent their marital joy, it becomes dark and melancholy when Khilji appears on screen to reveal his malevolent side. And, try as we may, the attraction between the galloping stranger and the exquisite queen is the same: we take away with us their fatal love tale, whose flames pour on the screen.
So these were our picks of Sanjay Leela Bhansali's movies over the past years. What's your view on these? Let us know!